At the bottom of each post (consultation) you will find a "Leave a Reply" section. Enter you comment(s) in the "comment" field (A), provide your name (first name and last name) in the "Name" field (B) and a valid email address in the "Email" field (C). If you wish you can also provide a link to the website of your institute/organization in the "Website" field (D).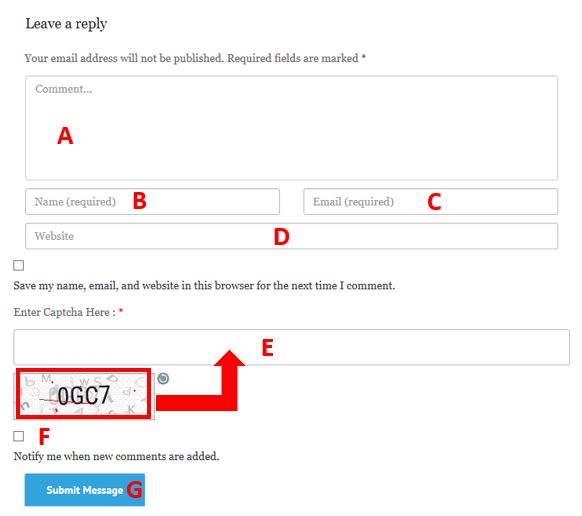 Before posting your comment you will need to enter the Captcha code (red square) in field (E), to refresh the code click on the refresh symbol (

) next to the Captcha code. If you would like to be notified if someone else leaves a comment on the same post, check the "Notify me when new comments are added" checkbox (F).
Finally to post your comment press the "Submit Message" button (G).
Please note that all comments will be moderated (have to be approved by the Secretariat) before appearing on line.
For additional information and /or questions please write to:
---